Overcome Back & Neck Pain with


Chiropractic Care
Our professionals can help you manage & overcome back, neck and extremity issues.
Our Promise Of Excellent Chiropractic Care



Your spine controls your entire nervous system. If it's misaligned it could cause discomfort and other issues throughout your body. We'll help you get rid of discomfort and injuries to the neck, back and extremities. Our goal is to assist you in restoring an active, healthy and life that is pain-free. At Santin Chiropractic we are deeply concerned for our patients as well as their health. We pledge to do everything we can to assist with your recovery at a reasonable cost. We invite you to call us if ever have any concerns.
Schedule a CONSULTATION At (888) 840-2921
Long-Term Pain Relief
Speak to us if you suffer from neck stiffness, back pain or migraines.
Better Spinal Health
A flexible, healthy spine is the key to long-lasting health and wellness.
Caring, Dedicated Staff
Our doctors and members of the care team are truly concerned about your health
OUR SERVICES
Learn more about the specialized chiropractic services we offer for
all of our Santin Chiropractic patients.
Physiotherapy & Rehabilitation
Help restore function and reduce pain.
Chiropractic
Care
Our doctors align your back & neck for long term wellness
Laser
Therapy
Helps reduce pain and swelling while increasing circulation and cell growth. More info
Injury
Recovery
Schedule a free consult before even considering surgery
Other Services Available:
Pregnancy and Chiropractic Care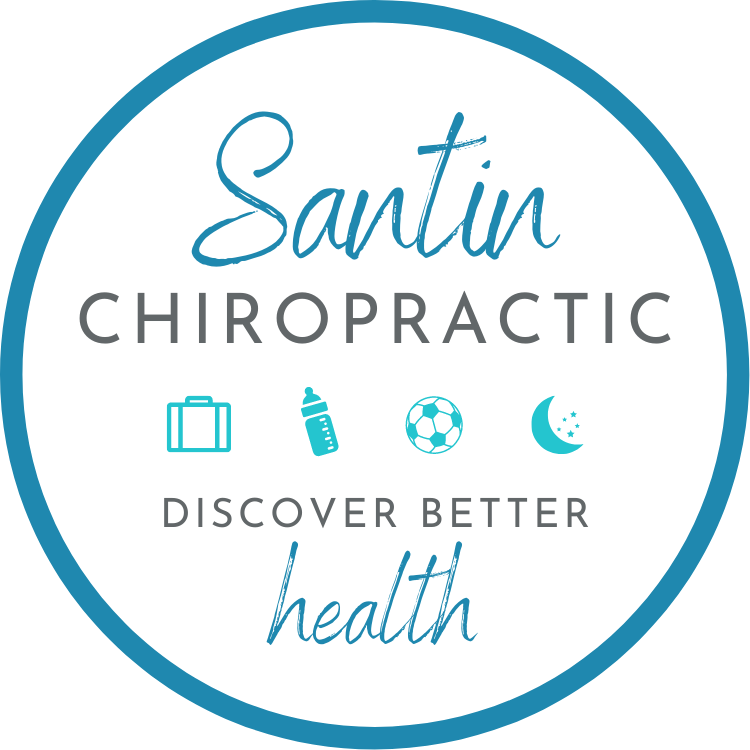 A Difference You'll Feel Everyday
Santin Chiropractic offers top-quality chiropractic services throughout Thunder Bay, Ontario, and the surrounding regions while teaching The 100-Year Lifestyle principles for optimal health as well as longevity and wellness.

If you're suffering from injury or pain or other health concerns, the chiropractic treatment we provide will help you find relief and stability well as deal with the root cause.

If you are looking to achieve optimal health and peak performance levels, no matter your age, or provide safe and drug-free options for your children and your entire family the practice we offer is an ideal choice for you.

Everyone is entitled to health and to reach their fullest potential throughout every phase of their lives. That includes YOU.
Be Fearless, Be Bold, Live Yours!
We welcome the opportunity to help you and your family heal and reach your health goals.
We care about our community and enjoy working with companies, organizations, schools and sports teams.
We Can Provide
A Second Opinion You Can Trust
Many patients visit us for pain relief looking for a way to stay clear of potentially dangerous procedures. In many of these cases we are able to ease patient discomfort and help restore mobility.

Every case is unique and starts with a full consultation; call us today to schedule an appointment.
Be healthy and realize their full potential throughout all phases of their lives. That includes YOU.
(888)-840-2921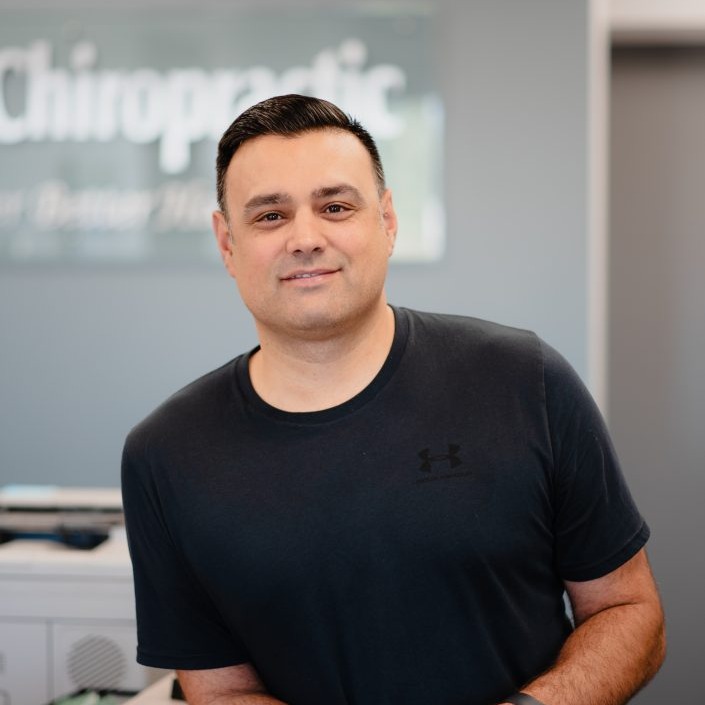 Angelo Santin, born and raised in Thunder Bay, was introduced to Chiropractic at the young age of 16 when his cousin offered to provide Chiropractic care to Angelo's basketball team. He recalls, "I had never been to a chiropractor, and I really didn't know what to expect, but I'll never forget my first adjustment. I remember feeling like a weight had been lifted off my shoulders." After experiencing the benefits of his first adjustment, and noticing the atmosphere in the chiropractic office as he watched happy people leaving the office smiling, his introduction to that positive environment provided him with the incentive to pursue a career in the service industry that would allow him to help people live their lives to their fullest.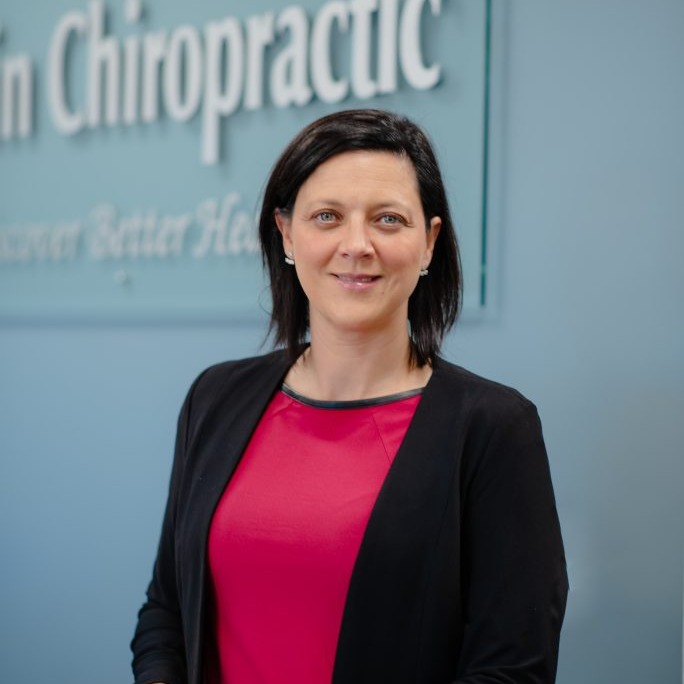 Born and raised in Hamilton, Carla's passion for Chiropractic care and working with children began at a young age.
It all started when her mother was seeking advice on scoliosis, a condition her cousins were afflicted with. Her mother attended a workshop because she was desperately searching for answers that would help with her own children.
It was during that time her mother was introduced to Chiropractic care and the benefits of getting children checked early on in life. Her mother realized the importance and benefits of Chiropractic care and Carla's Chiropractic journey began.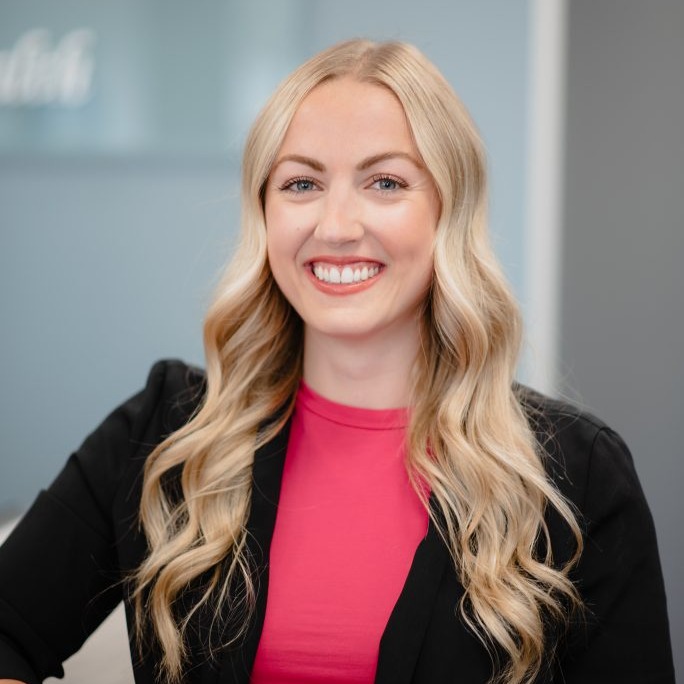 Dr. Carlee Otway, new to the team as a fully licensed chiropractor, is very excited to share her passion for the profession here at Santin Chiropractic.
Carlee has been interested in chiropractic since 2015 when she was working as a summer student here at Santin Chiropractic. After studying kinesiology at Lakehead University, Carlee went on to continue her education at Northwestern Health Sciences University in Minneapolis, Minnesota where she graduated as a Doctor of Chiropractic in December, 2021. Carlee is very thankful for the experience she gained over her years in Minnesota and looks forward to progressing professionally with Santin Chiropractic.

Olivia Pietrobelli
Chiropractic Assistant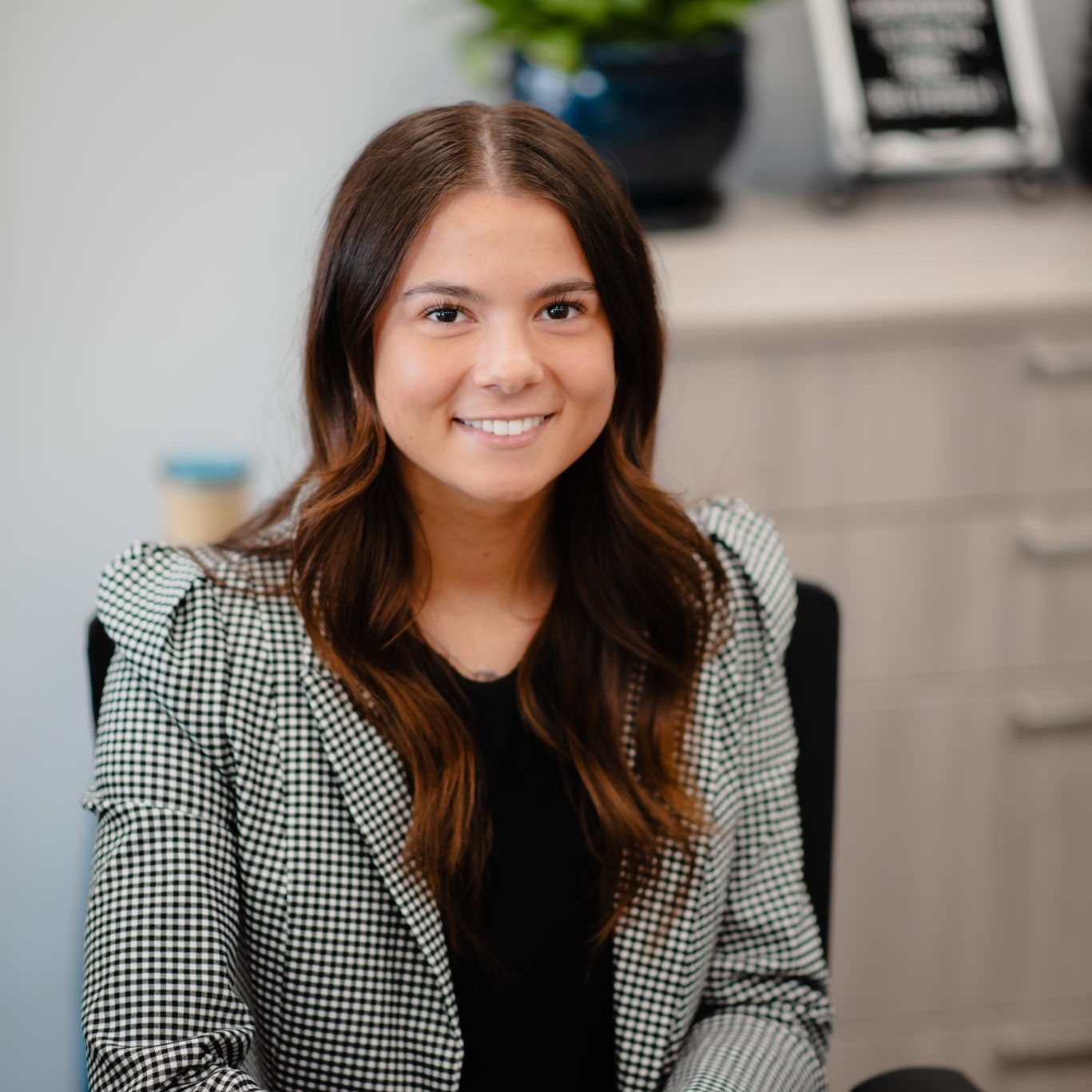 Olivia graduated from Confederation College in 2021 from the Dental Assisting Program. After working as a dental assistant for a year at a local orthodontic office she decided to take on a new roll as a Chiropractic Assistant. The skills she has gained while working as a dental assistant make her a great fit here at Santin Chiropractic.
In her spare time Olivia enjoys travelling, hiking and spending time with family and friends. Say hi to Olivia next time you pass the front desk!
Jackson Buffone
Chiropractic|Physio Assistant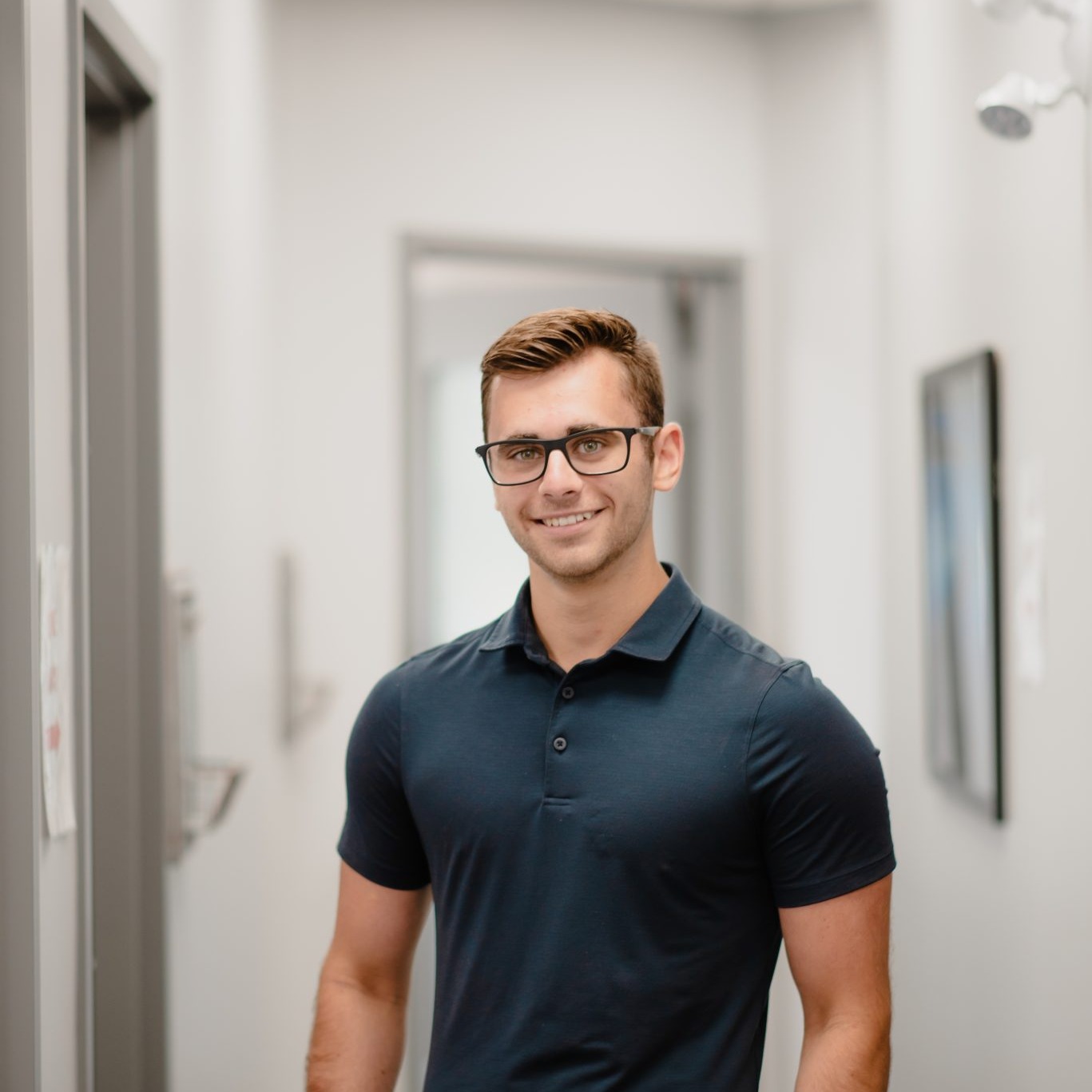 Jackson, a local resident of Thunder Bay, is currently in his fourth year of kinesiology at Lakehead University. After graduation next fall he intends to pursue further education in chiropractic care.
Jackson is a long time patient at our office and joined our team in early 2021 as a Clinical Assistant, where he continues to take on new tasks around the office to ensure our patients are given top notch care. Jackson is currently working under our Physiotherapist as the Laser Therapist, helping patients recover from injuries daily.
In his spare time, Jackson is actively involved in the hockey community as he coaches U-18 hockey and plays junior hockey. Jackson sees great value in chiropractic care and has referred numerous athletes to our office in which he saw great results from. Jackson's fascination in chiropractic care and seeing patients achieve a better quality of life is why he is a great fit to our team!
Mary Presenger
Office Manager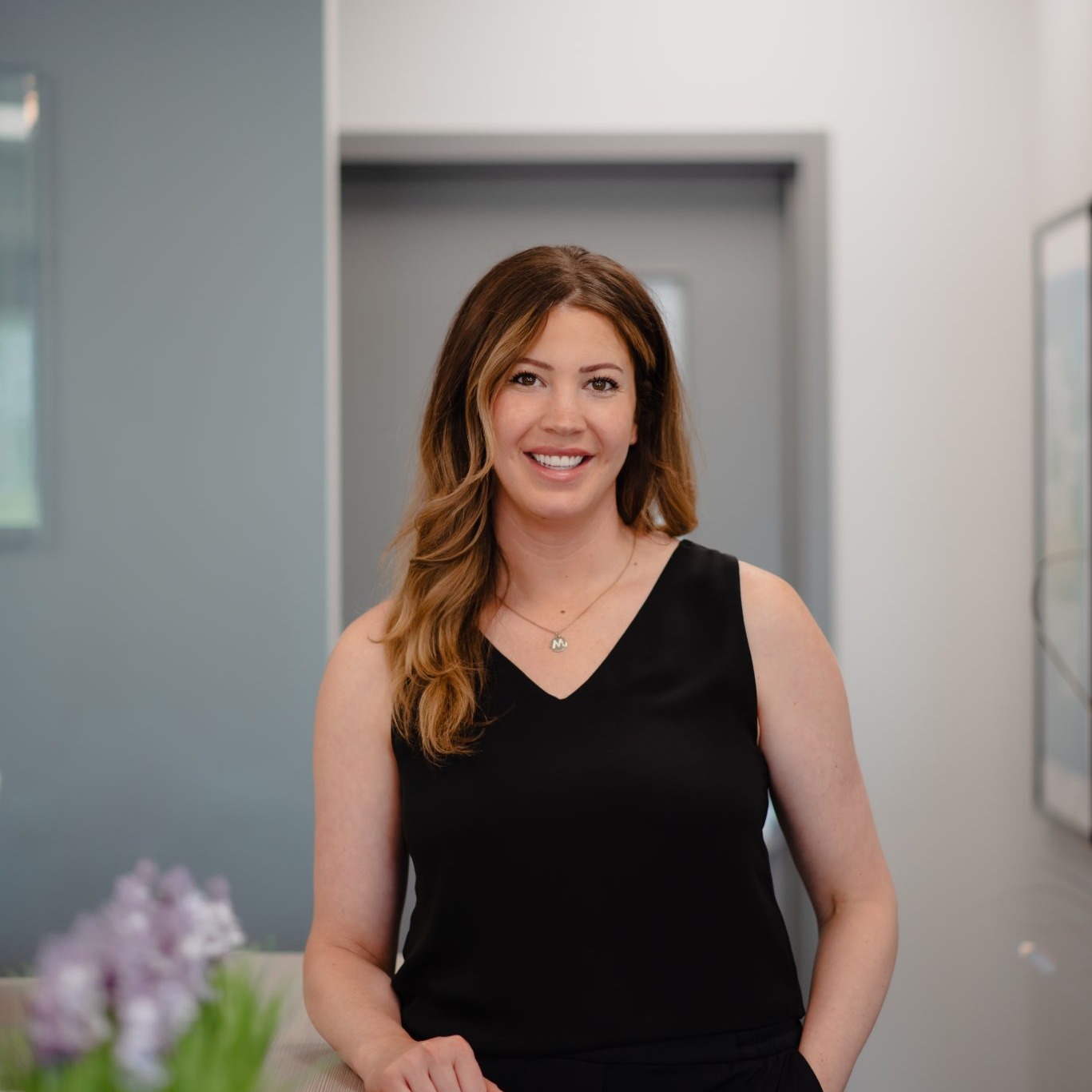 Mary has a handful of experience under her belt. Working in human resources for over 10 years, she has gained the skills needed to take on her new role with us as Office Manager.
Mary, born and raised in Thunder Bay, feels that nothing truly compares to living in NWO. She enjoys hiking in the beautiful outdoors that surround us and playing sports such as volleyball, basketball, and tennis. With sports comes injuries, as Mary learned when she suffered from a sprained SI joint in 2020. This is when she first sought chiropractic help and understood its true benefits and how it can help impact people's lives for the better.
Mary is excited to continue on her journey as the Office Manager and helping the people in the city she loves!
Kristi Pechiwa
General Manager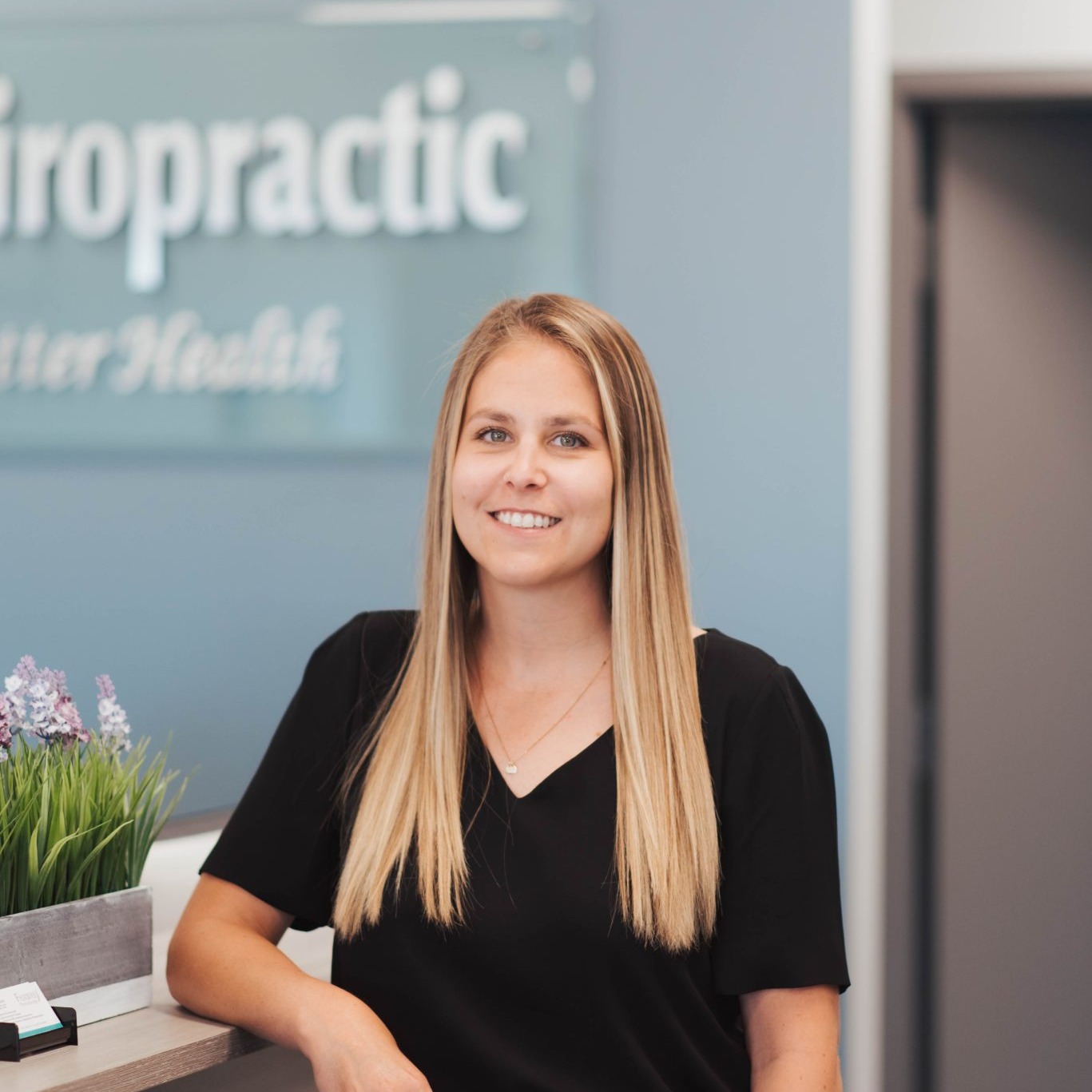 Kristi, a local resident of Thunder Bay, has always focused on making a positive difference to children and their families. After studying Sociology at Lakehead University, Kristi worked to helped people struggling with addiction. In 2012, she found her true calling when she accepted an office manager position with Santin Chiropractic. Kristi enjoys sharing stories about patients who went from struggling to walk into the office with a cane, to watching them forget their cane as they leave.
Mikayla Grant
Plysiotherapy Assistant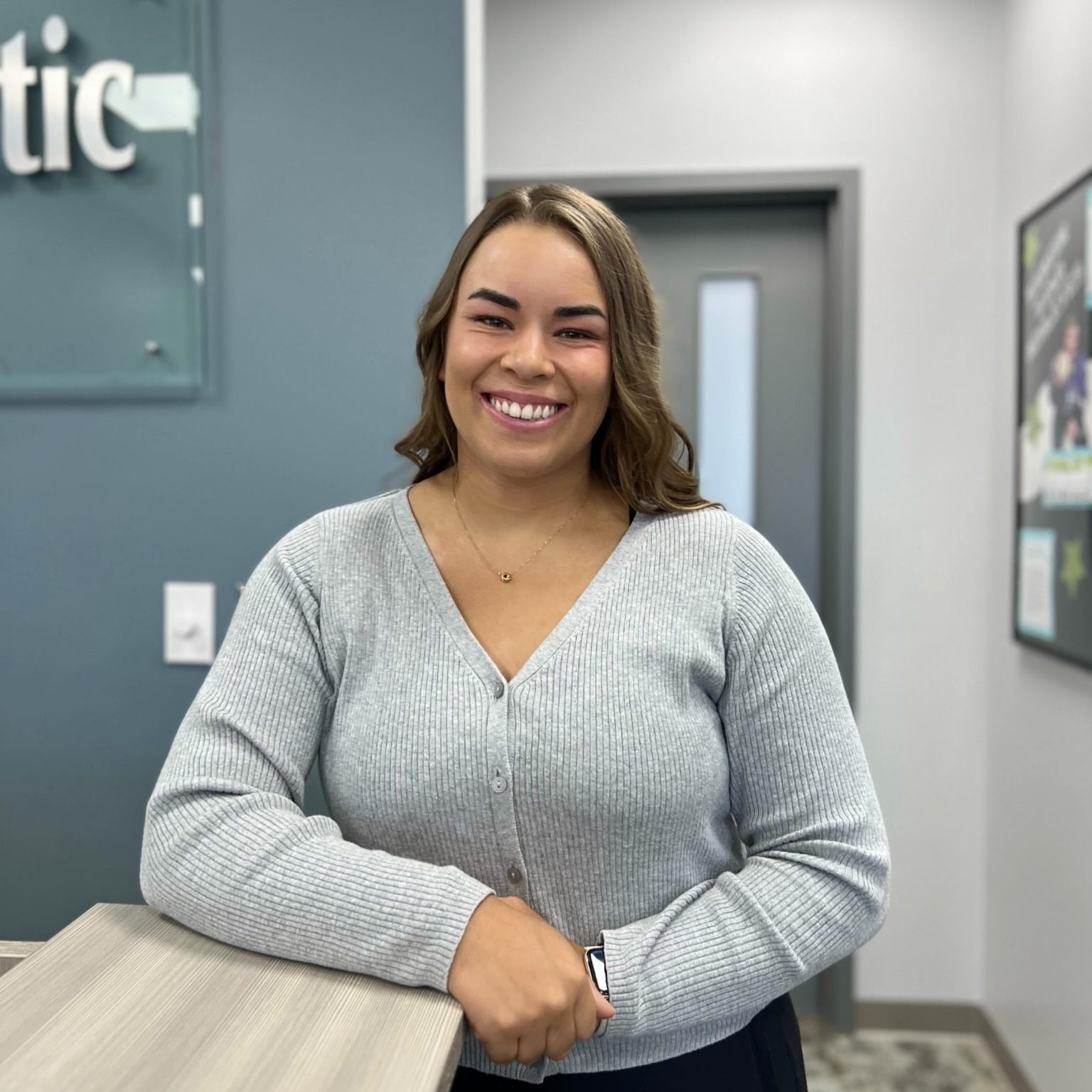 Mikayla was born and raised in Thunder Bay and recently completed her Master of Science in Kinesiology at Lakehead University. She has always been interested in the human body and what it is capable of which makes her a great asset to our team.
Mikayla is currently working under our Physiotherapist performing laser therapy helping patients recover from a multitude of different injuries. From her years of being a competitive dancer she understands the importance of a speedy recovery and having a well-rounded health care team.
When she is not at work she can usually be found at the gym, spending time with friends and family, exploring a new part of NWO or at the lake. Next time you see her at the clinic be sure to say hello!
Therapy Tailored to Your Ailments
Alongside chiropractic adjustments, our team offers a variety of alternatives to help you find rapid, holistic relief. Physiotherapy is an effective treatment for pain in the musculoskeletal system. We also utilize new technology like lasers or TENS therapies to accelerate the recovery process.
In addition, our doctors will give you nutrition and fitness tips to help you get the most of your workouts
With us.
Case Study- Migraines & Spinal Alignments
Have you ever considered that the majority of migraines begin with an alignment issue within the neck? This is the most commonly reported symptom that is often ignored. Simple changes to everyday habits, along with regular chiropractic adjustments could eliminate migraines.
End Chronic Pain With

Chiropractic Treatment
Nobody should settle for back pain and not feeling their best. Let us help you regain your best life!
Chiropractic Care Can Improve The Quality Of Your Life!
Have you ever been to a chiropractor due to discomfort in your neck or back? A lot of us have. However, that's not all the chiropractic care can do for. In fact, you could enjoy a myriad of health benefits if you visit regularly with your chiropractor.

It affects the nervous system as well as every body part. The purpose of chiropractic is to improve the health of your musculoskeletal system which affects the quality of your life and daily activities. of your life.

If a chiropractor helps you improve your body's biomechanical issues then you'll experience many benefits that are not expected that we've listed some of them for you to consider.

Mobility function is improved. Your nervous system is responsible for controlling the functions of your cells, but the slightest deviation from your normal routine can disrupt the process and can have a negative impact on your system's ability move and function normally.

Chiropractic treatments restore the function of your nerves to ensure that your cells function exactly as they should.

With chiropractic care muscle and joint pain is lessened and you will experience an increase in vitality.
Learn More Today!
Who We Are
Come and See why We're a 5 STAR Reviewed Chiropractor in Thunder Bay, ON
A patient who is visiting at first will be looking for only one thing: RELIEF.

They've tried cold packs and painkillers, but without much results. The pain can be unbearable , and it's impacting the entirety of their lives.

At Santin Chiropractic, our goal is to assist you in finding the relief you seek. Each aspect of our practice is designed to lead you through a fast easy recovery, with no pain within budget.

Our staff is truly concerned about your well-being. We'll make use of the most recent advances in chiropractic treatments to assist you in getting the life you want back quickly and as painlessly as is possible.

Call us toll-free at (888) 840-2921 to find out more information about the ways we can assist you.
See What Our Patients In Thunder Bay, ON Have To Say.
Learn more about our
5-star experience!
Contact Us Today For At (807) 770-8085
Frequently Asked Questions
What conditions can chiropractors treat?
Chiropractors are able to help relieve the majority of neck and back pains, headaches and other issues. Contact us today or visit us for more information.
Is chiropractic care safe for children?
Absolutely! Regularly scheduled adjustments will help to promote healthy growth and ensure for a life of health and wellness! Visit your child today for a visit.